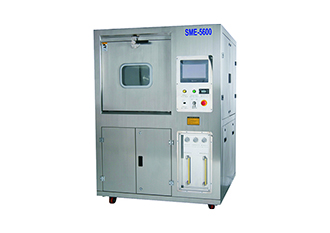 Dongguan Shenhua Mechanical and Electrical Equipment Co., Ltd is a cleaning equipment design and manufacturing company. SME was founded in 2009, located in Dongguan city, Guangdong province.
  SME has Dongguan Shenhua M&E Equipment Co., Ltd, Dongguan Shenhua Manufacturing factory, Suzhou Shenhua M&E Office, Hongkong Shenhua M&E Device Limited and more than 20 experienced technical engineers. Now SME is one of the most professional cleaning equipments R&D and managing teams in China.
  In China, we are qualify cleaning machine supplier of more than 300 companies . In overseas countries, we sold machines to USA, Brazil, Japan, Singapore, Malaysia through our local agents.  
  In SMT industries, we have: .....